CASCADE
Formed in April of 2014
An improv duo starring Sarah Marie Curry & Cat Drago

THE ORIGIN STORY
Sarah Marie went to watch an improv show at The Hideout Theater in Austin, Texas called "Kenjutstu". Cat played a beautiful blind samurai warrior with such passion and poise, that Sarah Marie braved her social anxiety and asked Cat for coffee in the hopes that she might want to work together in a duo. Cat was equally delighted and enthused to work with Sarah Marie in a project, and they've been improvising together ever since.

Built on a foundation of mutual adoration, and a love of theater and dramatic story telling, they specialize in realism, raw emotion, acting and what we in the improv world call "grounded scene work". They want you to laugh and cry. They love working together. And they love you for your support.
​Thank you.
---
---
Cat Drago has been in love with all things theatrical since infancy. She began doing commercial advertising work as a child, then became obsessed with the stage in high school. In college she went on to be a core cast member in a roving acting group called the Cowographers, traveling all around Texas putting on cowboy gunslinger shows and learning how to handle the Texas heat.

By day, Cat is a practicing registered nurse, but by night her life usually consists of Improv, Improv, and more Improv. Performing in various theatres around Austin, TX, she has been in productions ranging from improvised Samurai epics, to improvised zombie horror, to Nothing and Everything: improvised plays in the style of Anton Chekhov.

She has two cats that boss her around, she's obsessed with chocolate and the Phantom of the Opera, and she loves road trips with friends.
---
---
Sarah Marie Curry has been an actor for 16 years and an improvisation actor and teacher for 8 years. On stage she has been called "hilarious" "fierce" "truly exceptional" and is a B. Iden Payne Awards winner for Outstanding Lead Actress in a Musical for her role as "Jaime" in The Last Five Years this past season.

She was a proud member of the B. Iden Payne Award Winning Troupe: Girls Girls Girls Improvised Musicals for 7.5 years and currently stars as one half of dramatic improv duo Cascade also nominated for a B. Iden Payne Award for Outstanding Improv Troupe.

Off stage, she is a passionate coach, director, teacher and producer of improvisational theater and is currently teaching advanced improv in three of the five dedicated improv schools in Austin: The Hideout Theatre, The Institution Theater and Merlin Works School of Improvisation. For personal show info, updates and more, visit
www.sarahmariecurry.com
---
---
Powered by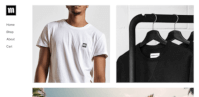 Create your own unique website with customizable templates.